Species Range MApper
An interactive drawing tool utilizing Angular and Google Maps. Enables scientists to create species range maps and other types of scientific datasets.
Shoreline Inventory
A React and Leaflet-based map application displaying the results several shoreline inventories and oblique photo missions around the coast of Wisconsin.
Flood Hazards: DulutH
An interactive map application that enables users to visualize the impacts of climate change and green infrastructure on the property level. In addition to the various climate scenarios, users are also able to explore the effects impacted by different magnitudes of flooding.
USNG IOWA
Custom Leaflet-based map application for delivering Iowa USNG print maps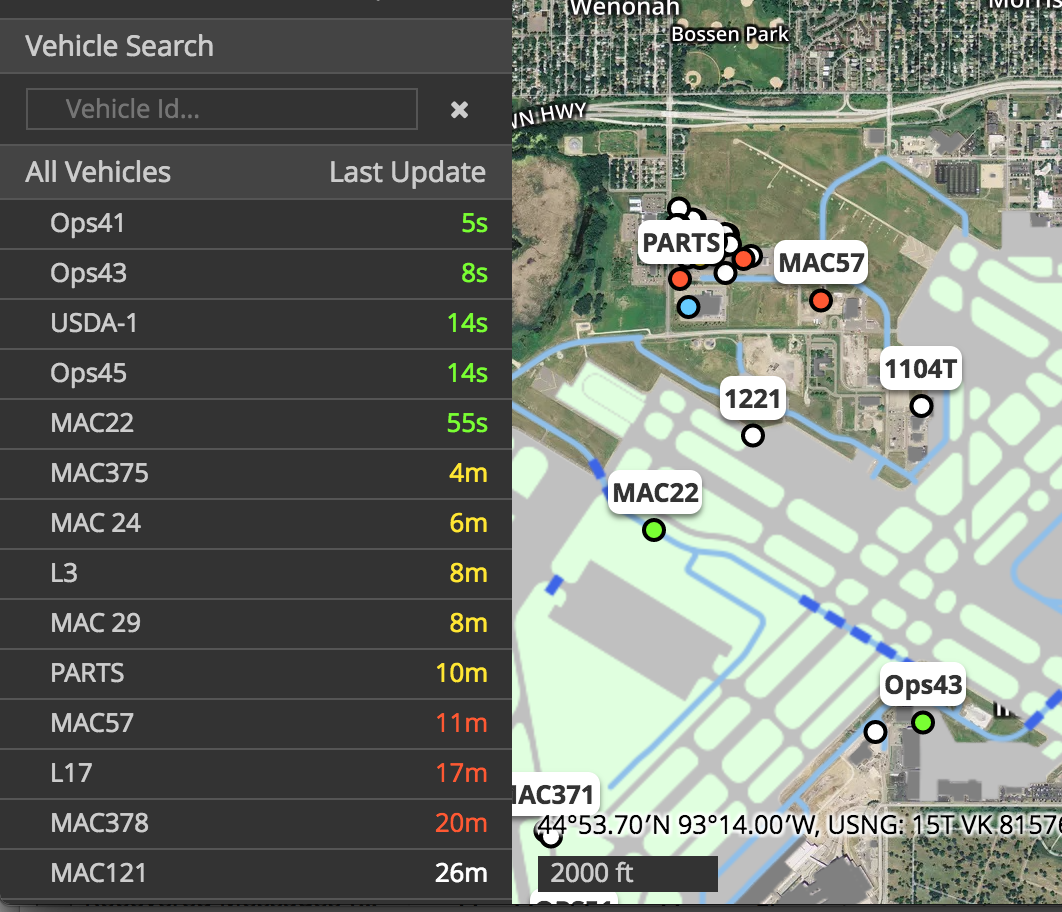 Fleet Management System
Web-based fleet management interface
Learn Chicago
An interactive web map quiz game to learn Chicago neighborhooods.